Kenya is a land of adventure, with endless opportunities to explore and discover new things. From the stunning wildlife and breathtaking landscapes to the rich cultural traditions and vibrant cities, there is something for everyone in this beautiful country. If you want to experience the raw beauty of Africa, Kenya is a great place to go on safari. Choose from a variety of tailor-made safari tours in Kenya that have been created by experts; these will give you a more personalized experience.
One of the most popular activities in Kenya is wildlife safari. The Maasai Mara National Reserve is home to an incredible variety of animals, including lions, elephants, giraffes, zebras, and more. Visitors can take a jeep tour or go on a hot air balloon ride to get a unique perspective on the wildlife.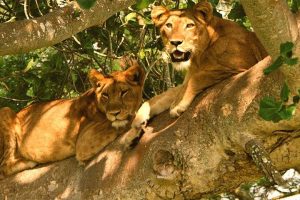 Another must-see destination is the Great Rift Valley, a massive geological fault that runs through the country and is home to some of the most breathtaking landscapes in the world. Here, visitors can take a hike through the stunning terrain, go birdwatching, or visit one of the many lakes and reservoirs that dot the region.
For those interested in culture, a visit to a Maasai village is a must. The Maasai are a proud and traditional people, known for their elaborate dress and beadwork. Visitors can learn about their way of life, participate in traditional dances and ceremonies, and even stay overnight in a Maasai homestead.
No Kenya safari tour is complete without a visit to Nairobi, the capital city. This vibrant metropolis offers a number of interesting attractions, including the National Museum and the Giraffe Centre, where guests can feed and interact with giraffes..
There are also a number of beautiful beaches to explore in Kenya, with crystal clear waters and white sandy shores. Mombasa, located on the Indian Ocean, is a popular destination for water sports and relaxation.
Kenya is a truly unique and exciting destination. Whether you're looking for adventure, culture, or relaxation, this amazing country has it all. Safari Seekers will make your tailor-made excursions to these places come true!