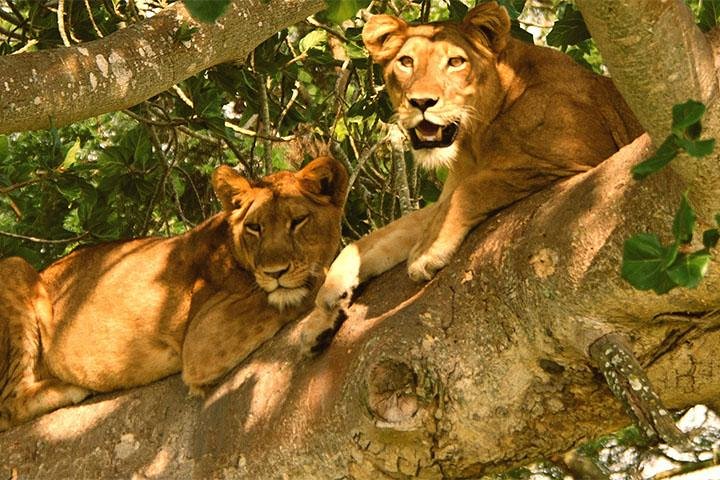 Kenya is a country of great natural beauty and wildlife, which makes it the ideal spot for safari enthusiasts. If you are looking for the ultimate adventure travel experience, Kenya is a must-see. The massive, game-filled landscape in Kenya has been explored by royal families, intrepid explorers, wildlife photographers and award-winning film directors—not to mention popular Hollywood celebrities. If you haven't checked it out yourself yet, this is the time to go on a well-organized safari tour. Here's what you should plan on doing during your trip:
Step into the open Savannah:
Discover the spirit of adventure once more on a guided walking safari where you will follow the footsteps of historic explorers and local stockmen. You'll experience Africa's beauty on foot, breathe in the fresh air, and witness the never-ending horizon.
Enjoy the view from above on a hot air balloon safari:
The hot air balloon safari will give you a bird's eye view of the magnificent Masai Mara plains, allowing you to see everything from elephants to wildebeest. You will end your trip with a champagne buffet in the center of the Mara.
Spend an afternoon with local Masai people by visiting their village:
A Kenya safari would not be complete without an authentic cultural experience. You will get very close to the Maasai people. They will invite you into their mud and stick huts to witness their pastoral world and time-honored traditions.
Don't miss a ride on a horseback safari:
Like the old explorers, this is a fascinating way to discover Kenya's national parks and conservancies. Without the cranky sound of safari vans, it's a refreshing way to discover the massive landscape. Just imagine galloping past herds of zebra, giraffes, and if the time is perfect you may even come across herds of gazelle on their annual migration.
Enjoy the sunset with the Masai Warriors.
Drive to the Oloololo Escarpment in the Mara Region to enjoy an amazing view of the sun setting behind the vast plains of the Serengeti, while watching Maasai warriors perform their song and dance.
Watch the thundering roars of the great migration:
The great wildebeest migration is one of the most spectacular wildlife events in the world. It's an annual trek taken by 2 million plant-eating animals across a huge ecosystem. You can see massive groups of Gnus roaring throughout the year, but the famous exhilarating crossing over the Mara River (July-October) is an absolute must for any wildlife enthusiast.
Visiting Kenya during the migration season is the best time to see wildlife. A reliable tour operator is all you need to fulfill your dream of witnessing the best of Kenya and its opulent wildlife. Safari Seekers offers a wide range of customized African safari packages for the travelers who wish to explore the wild with full enjoyment and fun. Contact Safari Seekers now +254 707 969 268!