Planning to spend your vacation in Kenya? Then, you must be looking for an experienced and reliable tour company to make your trip to Kenya smooth and exciting.
It is very important to book through a reliable tour company in order to make tours or safaris relaxing and enjoyable. When you are new to a place it is important to have someone who can guide you and in Kenya you can rely on Entice Africa Safaris. We have the right knowledge and experience in providing quality tour and safari packages. You will be enjoying your Kenya vacation to the fullest because we have carefully and thoughtfully designed our safari packages. We always look for customer's satisfaction and we do our level best to make tours fun and memorable to our clients.
Entice Africa Safaris welcomes you to Magical Kenya.
We have been offering tours for so long and in all the years of our service we have developed, making our services better so that it can meet the growing demands of tourists.
Kenya has beautiful tourist attractions. It offers a lot to its tourists. So, if you are planning to spend your holidays in Kenya then reach out to Entice Africa Safaris today. We can't wait more; we would love to welcome you to one of the very popular destination of Africa.
With Entice Africa Safaris, you shouldn't get worried about your tour because it will be professionally organized by our experienced team. Don't worry we are here. Get in touch with Entice Africa Safaris and book your Kenya Safari package for 2022.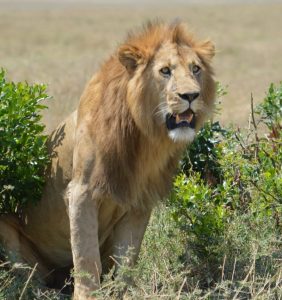 Choose Kenya Safari 2022 package of Entice Africa Safaris: Entice Africa Safaris is here with a broad range of Kenya safari options which include;
Save the Rhino Safari
Save the Elephant Safari
4 Days Masai Mara
8 Day Kenya Safari
Day Trip to Amboseli
11 Days 10 Nights Kenya Itinerary
The Big Cat Safari
4 Days Maasai Mara and Lake Nakuru Safari
3 Days Maasai Mara Kenya Safari
9 Days Classic Kenya Family Safari
These are our tour packages. You can book any based on your choice and convenience.
Entice Africa Safaris is experienced and puts all the years of experience together to create unique safari packages, making sure the needs of different customers are met rightly, they get the exact service they wish to have. We are promising you the highest-quality Kenya Safari tours. You can trust us to deliver the most perfect service exceeding your expectations, by fulfilling your needs for an Africa Safari. Entice Africa Safaris will be with you throughout the safari, ensuring everything is executed rightly. Why worry, we are here.
Kenya has a lot to offer I.e. watching wildebeest, tracking huge elephant herds or other wildlife scenes. Apart from the wildlife you will be exploring white sandy beaches, magnificent countryside, world famous national parks, and a lot more. With Entice Africa Safaris you will easily make your holiday a memorable one.
To know about our safari tour in detail, feel free to give us a call or email us today.
Visit Kenya in 2022 with Entice Africa Safaris, for the best safari experience.