Uganda is very popular for its unique attractions, rich culture, birdwatching, adventures, and warm, welcoming people. Exploring this region is worth your time and money. Kagera Safaris Ltd offers professional destination management services, with high quality safaris to Uganda, Rwanda, and many more. If you are planning for a safari in Uganda, you are in the right place. Kagera Safaris understands that each client has special interest safaris in a specific time frame.  Whether it is a private tour or a group tour, Kagera Safaris will arrange the best experiences for Solo travelers, group tours, family trips etc.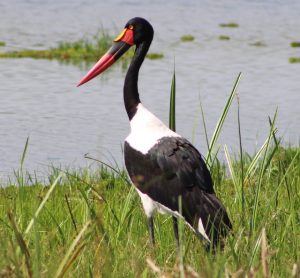 If you are a birder,  Kagera Safaris puts together the best bird watching experiences with professional bird guides. Uganda is home to over 1050 bird species with several Albertine rift endemics and central African species. Depending on your bird list or special interest we organise birding safaris to different locations and bird habitats like forests, rivers and lakes, swamps & wetlands, mountains, savannah, agricultural land etc. Our professional bird guides are passionate and knowledgeable about the different destinations in Uganda. 
Birdwatching in Uganda is incredible for several reasons:
Uganda has some rare species to look out for like the Shoebill, Grauer's broadbill, Green breasted Pita, Fox's weaver etc. 

Incredible biodiversity of Uganda

The beautiful landscapes, mountains, etc enhance the beauty of bird watching

Bird watching offers the advantage of exploring Uganda off the beaten path

Bird watching is very accessible, which makes the activity perfect
Bird Watching in Uganda: Book your birding safari with Kagera Safaris Ltd today. Share information of your preferred species, number of days, number of people in your group, preferred habitats and locations. 
Explore Uganda by booking one of the professionally designed bird safaris at the best value. The quality of service Kagera Safaris offers is amazing. Get a unique luxury safari experience when you book your Uganda birding safari with Kagera Safaris Ltd.