Plain Wings Tours is super happy to see you. So, we know what you have been looking for. A Perfect tour to Mombasa, right? Plain Wings Tours got you covered. We will make your Mombasa tour a catchy one. You will create many unforgettable and pleasant memories to carry back to your home.
Plain Wings Tours is a very experienced tour service. We offer quality tours to the visitors. When you are in Kenya and want to visit the best attractions of Kenya just reach out to Plain Wings Tours and Safaris. We are your safari partner in Kenya. You can have us for an enjoyable tour in Kenya.
Mombasa is a city in Kenya. It is one of the popular tourist attractions. It is known as the white and blue city of Kenya. Mombasa is famous for its spectacular beaches and for the historical significance it carries. Mombasa city is cantered on the island of Mombasa but it extends to the mainland. You will be exploring a lot in Mombasa. Moreover, when Plain Wings Tours is your safari tour partner it will become one of the very memorable tours of your life. Are you excited? Yes, even we are excited to serve you a commendable safari tour service of ours.
Plain Wings Tours being an experienced tour company can confidently say that you will be finding our service to be the most reliable. We make sure our customers stay comfortable, enjoying every moment of the safari. You will be guided to explore Mombasa in the right way. We will not only let you view the places but also will let you know what significance every place carries. We want you to know the place, its history so that you enjoy it in a better way. Plain Wings Tours is considered a very reliable service to book when it comes to safari tours. We guarantee the highest quality of service to our customers and because of the phenomenal services we have provided till now, our customers were very happy with the safari tour they had.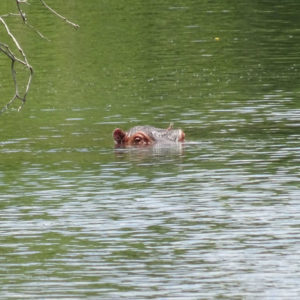 Mombasa Safari Tours of 'Plain Wings Tours and Safaris': Get yourself ready for a very awesome Mombasa visit with your friendly and experienced tour service, 'Plain Wings Tours and Safaris'. So let's get started.
We will start the Mombasa safari by picking up from the coastline beach hotels from Malindi through Diani.
Our Mombasa Safari Tours are –
1 day Mombasa Tour: You will be visiting one of the largest wildlife parks of Kenya that is Tsavo East National Park. So, let us tell you what you will be experiencing or spotting. So yes, you will be observing grazers like Giraffe, Zebra, Grants Gazelle, Thomson's Gazelle. You will find many species of birds to observe like over 500 bird species are recorded. Moreover, herds of dust-red elephants are found there. In the park, you will get to see Aruba Dam, Yatta Plateau, Mundanda Rocks, Lugard Falls.
2 days 1 night Tour: You can have 2 days and 1 night tour of Tsavo East National Park. Get ready to spot red-dust elephants, broad and different species of birds, Zebra, Giraffe, impala,
Lion, Cheetah, Leopard, Serval Cats. Apart from all these, you will explore the views of Aruba Dam, Lugard Falls, Yatta Plateau, Mudanda Rock. The 2 days and 1 night of Tsavo East National Park are going to be a very memorable safari tour.
3 Days 2 Nights: This safari tour is for 3 days and 2 nights. It will include a tour to Tsavo East National Park, the largest wildlife park of Kenya, and to the Amboseli. All these days and nights will be enjoyed to the fullest. In Tsavo East National Park you will get a chance to spot Elephants, Lions, Cheetah, Jackal, Leopard, birds, and attractions like Lugard Falls, Aruba Dam, and many more. Amboseli safari tour will offer you spectacular views like landscapes, the Snow-capped peak of Mount Kilimanjaro, Big Four, Lion, Leopard, elephant, buffalo, flamingos.
3 Days Safari Tour: Get to enjoy 3 days with the Tsavo East and Tsavo West. Enjoy Tsavo East by spotting elephants, leopards, lions, birds, Mudanda Rocks, Yatta Plateau, Aruba Dam, and Lugard Falls. After that enjoy the more scenic Tsavo West National Park.
4 days and 3 nights: This safari tour package includes tours of Tsavo East National Park, Amboseli, Tsavo West National Park. You will find wildlife views, birds, grasslands, scrublands, Hills, and many more in the entire safari.
With us, you will have an amazing experience. Your Mombasa Safari is going to be very awesome. To know more about the safari tours feel free to contact us. We are here to assist you.
Plain Wings Tour and Safaris will make your entire ride fun, comfortable, smooth, and memorable. Make us your partner for receiving such an amazing safari tour.
Plain Wings Tours and Safaris await you. We will be happy to offer you our amazing safari tour services.