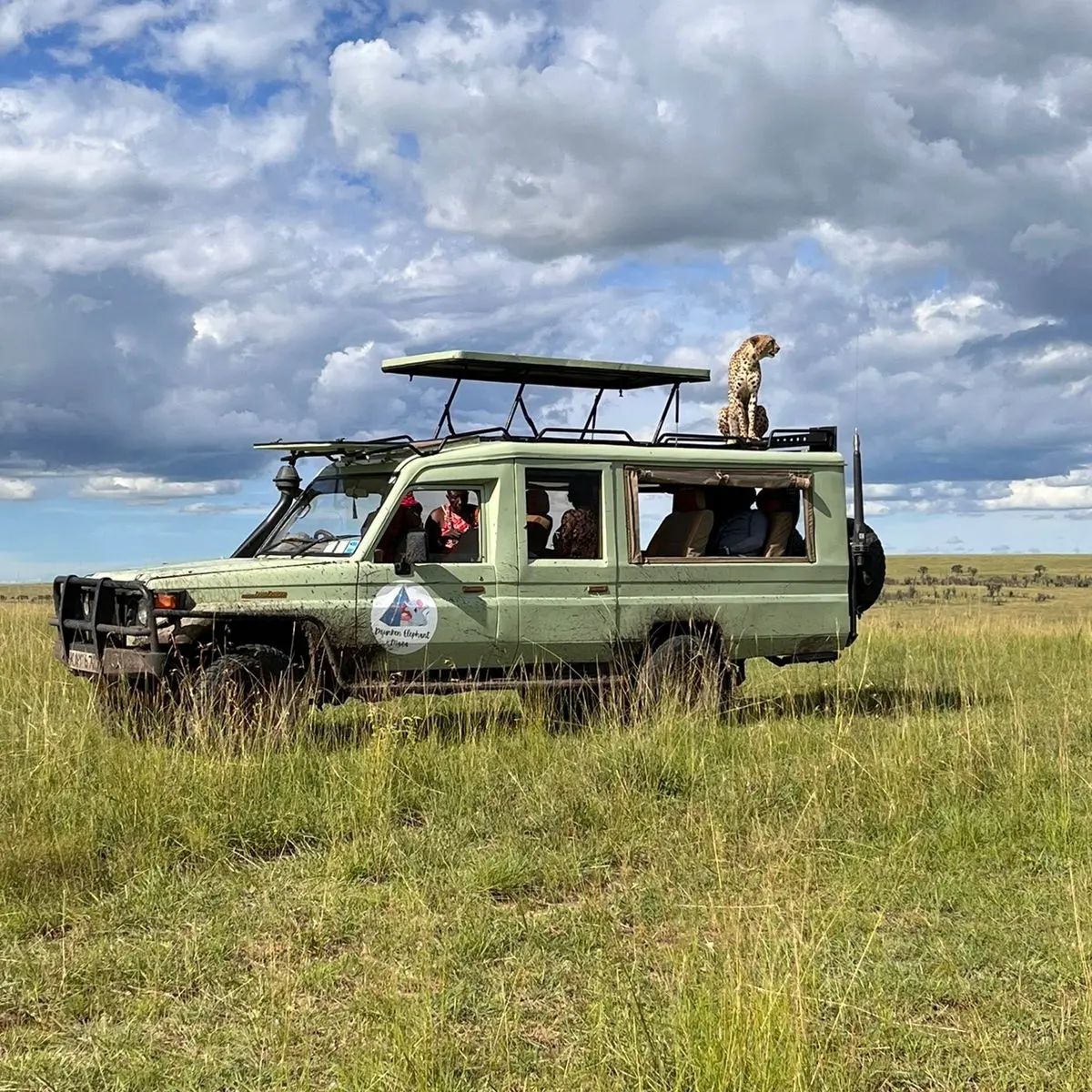 Think you've grasped the essence of the African wilderness from shows like Big Cat Diary or the mesmerizing narration of David Attenborough? Prepare to be awestruck because nothing can truly prepare you for the breathtaking reality of a Kenya vacation, meticulously organized by esteemed local tour operators.
The concept of safaris has undergone a dramatic transformation over time. Gone are the days of hunters with firearms; today, cameras have become the tools of choice. Embracing the ethos of ecotourism, safaris now offer a gentler, yet equally exhilarating and adventurous introduction to the last remaining sanctuary on Earth where wildlife thrives abundantly.
When it comes to embarking on an adventurous safari in Kenya, the Masai Mara National Reserve stands as the most coveted destination. This is the very place where Big Cat Diary was filmed, providing visitors with unparalleled opportunities to witness lions, cheetahs, and leopards up close. Schedule your visit between July and October to witness the awe-inspiring wildebeest migration, the grandest wildlife spectacle on the planet. The arid landscapes of Northern Kenya present a striking contrast to Masai Mara. For an up-close encounter with elephants, Samburu is an excellent choice. Meru National Park boasts fame as the home of Elsa from the beloved movie "Born Free."
Furthermore, Lake Nakuru is renowned for its vibrant flamingos and rhinos. Tsavo National Park is split into East and West, making it perfect for combining a visit to the Indian Ocean coast while exploring these regions. Don't overlook the captivating scenery of Laikipia, the mesmerizing Amboseli, and the awe-inspiring Chyulu Hills.
The ideal time to visit Kenya for an unforgettable safari adventure is during the dry season, which stretches from June to October. While temperatures may be cooler than anticipated for an African destination, it's advisable to pack warm clothing for early morning safari excursions. To avoid heavy rainfall, it's best to plan your visit outside of April and May.
For an extraordinary wildlife spectacle, mark your calendar between July and October to witness the remarkable wildebeest migration. During this period, vast herds of animals cross and re-cross the Mara River, offering a front-row seat to the struggle for survival and the poignant journey between life and death.
To ensure you have the best possible safari experience, it's essential to select a reputable local tour operator. Partnering with Drunken Elephant Mara, a trusted name in the industry, will allow you to unlock the true essence of an African safari in Kenya. Their team of experts will lead you through the wilderness, providing valuable insights and ensuring your safety. Adhering to specific guidelines, such as heeding your guides, securing your tent, refraining from bringing food inside, and maintaining silence during safaris, will further enhance your experience. Remember to stay inside the vehicle unless instructed otherwise by your guide, avoid running, and always show respect for the wildlife, including the mischievous baboons.
About Drunken Elephant Mara:
Drunken Elephant Mara is a reputable local tour operator specializing in orchestrating exceptional safaris in East Africa. Committed to delivering unforgettable journeys while promoting conservation, they are the perfect partner for your African safari adventure. With their team of experienced guides and in-depth knowledge of the region's wildlife and ecosystems, Drunken Elephant Mara guarantees a remarkable and authentic safari experience in Kenya. Contact Drunken Elephant Mara at +254738450106 to plan your safari trip and embark on an extraordinary African adventure.