When it comes to embarking on a thrilling safari adventure in Kenya, the choice of accommodation plays a pivotal role. Drunken Elephant Mara is the answer to your quest for a place where you can submerge yourself in the untamed allure of the African wilderness while enjoying unsurpassed comfort and luxury. As the premier provider of Kenya Safari Lodge experiences, they ensure that your journey through Kenya's remarkable landscapes is an unforgettable one, blending wild wilderness with refined extravagance.
Immersed in the Splendor of Nature: Nestled in the heart of Kenya's captivating wildlife reserves, Drunken Elephant Mara's Kenya Safari Lodges offer an unobstructed view of the wonders of the natural world. Picture yourself awakening to the gentle sounds of the wilderness, surrounded by awe-inspiring landscapes and diverse wildlife. Each lodge's strategic location provides the ultimate safari experience, whether it's observing the Great Migration, encountering elephants in their natural habitat, or spotting elusive big cats. Being so close to nature's marvels offers an experience like no other.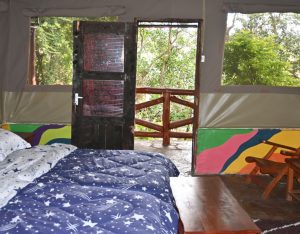 Unmatched Comfort and Luxury: At Drunken Elephant Mara, they recognize that a truly extraordinary safari experience goes beyond exhilarating wildlife encounters. Their Kenya Safari Lodges are meticulously designed to offer unparalleled comfort and luxury. Enjoy the luxury of spacious and beautifully adorned rooms, showcasing local artwork and modern amenities. Step out onto private balconies or terraces to be greeted by breathtaking views of the surrounding landscapes. Savor sumptuous meals, crafted by talented chefs, highlighting the finest local and international flavors. After a day of adventure, unwind by the poolside, relishing a refreshing cocktail, and bask in the serenity that surrounds you.
Tailored Experiences: Understanding that each guest is unique, Drunken Elephant Mara focuses on personalization. Their Kenya Safari Lodge experiences can be tailored to match your preferences and interests precisely. Whether you prefer intimate game drives, guided nature walks, or cultural interactions with local tribes, their expert guides and staff are dedicated to curating a truly bespoke adventure. Immerse yourself in Kenya's rich cultural heritage, engage with local communities, and contribute to conservation efforts. The possibilities are boundless, ensuring that your safari experience is distinctive and unforgettable.
Exemplary Service and Hospitality: Drunken Elephant Mara takes great pride in providing exceptional service and hospitality to their guests. From the moment you arrive, their friendly and attentive staff will tend to every detail, allowing you to immerse yourself entirely in the safari experience. Accompanied by knowledgeable guides, you will embark on thrilling game drives, who will share their expertise and passion for Kenya's wildlife and landscapes. Whether you have special requests, need assistance with planning additional activities, or simply seek recommendations, the team at Drunken Elephant Mara is always ready to surpass your expectations.
Conclusion: A Kenya Safari Lodge experience with Drunken Elephant Mara is the epitome of adventure and unmatched luxury. Immerse yourself in the untamed beauty of Kenya's wildlife reserves while indulging in opulent accommodations and exemplary service. Witness the majesty of nature, encounter wildlife up close, and create everlasting memories. Contact [email protected] today and let them create a tailor-made safari experience that will leave you in awe of Kenya's remarkable landscapes and wildlife. Get ready for the adventure of a lifetime, where untamed wilderness meets refined luxury.