Discover the allure of Bwindi Impenetrable National Park, a sanctuary for endangered mountain gorillas and an array of captivating wildlife species, nestled in the picturesque southwest of Uganda. This remarkable destination beckons travelers with the promise of intimate encounters with mountain gorilla families in their natural habitat.
Uganda boasts more than half of the global population of mountain gorillas, with Bwindi Impenetrable National Park and Mgahinga Gorilla National Park jointly safeguarding these majestic creatures. Bwindi, situated in the southwest, stands out as one of Uganda's premier tourist destinations. Embark on a guided trek through its lush forests for an up-close and personal experience with a mountain gorilla family.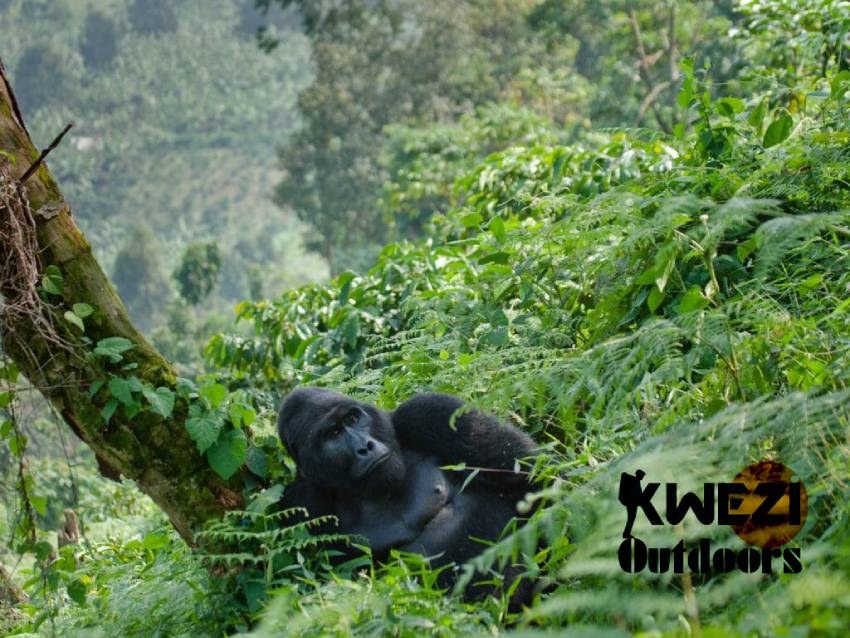 Home to over 40% of the world's mountain gorilla population, Bwindi Impenetrable National Park features 21 family groups available for visitation. Recognized as a UNESCO World Heritage Site, the park stands among the select few globally that harbor endangered mountain gorillas, with Mgahinga Gorilla National Park sharing this distinction in Uganda. The park hosts more than 21 habituated gorilla groups, the largest accessible number anywhere in the world. Gorilla trekking permits, limited to eight people per day, offer a rare opportunity to witness these incredible creatures in their natural habitat.
The gorilla tracking adventure unfolds over several hours, allowing for a precious one-hour interaction with the giants. Bwindi's mist-covered hillsides are draped in one of Uganda's oldest and most diverse rainforests, a 25,000-year-old ecosystem boasting over 200 tree species, 100 fern species, 350 bird species, 200 butterflies, and 51 reptile species. The park is also home to 120 mammal species, including chimpanzees, L'Hoest's monkeys, and the iconic mountain gorillas.
Bwindi Impenetrable National Park, a haven for bird enthusiasts, boasts 350 bird species, including 23 Albertine Rift endemics. To fully appreciate this avian diversity, consider a birding safari led by experienced guides familiar with the birding trails in Bwindi.
Safari experiences in Uganda come in various forms, but none are as enriching as encountering mountain gorillas. A tailor-made Uganda safari promises a life-changing adventure as you journey into the heart of Bwindi National Park. While not tracking gorillas, indulge in the luxurious comforts of a private tent at Sanctuary Gorilla Forest Camp, a 5-star retreat amidst the jungle. For those seeking relaxation, nature walks and scenic trails offer a tranquil escape.
Explore the diverse trails within the forest, indulge in the gorilla habituation experience, and revel in the melodies of birdsong as you traverse the lodge's surroundings. Local tour operators can arrange these experiences, providing opportunities to spot other fascinating animal species in the area.
Bwindi Impenetrable Forest National Park is a must-visit on Ugandan safari itineraries, often combined with savannah parks like Murchison Falls, Queen Elizabeth, or Lake Mburo National Park. Consider adding Kibale National Park, renowned for its large chimpanzee population, or the Rwenzori Mountains National Park, home to Africa's third-highest peak.
Accommodation options at Bwindi range from budget camps to luxury lodges. To secure gorilla trekking permits, rely on registered and licensed tour operators such as Kwezi Outdoors.
Connect with a dedicated safari expert at Kwezi Outdoors to craft a personalized itinerary and receive a free safari quote, marking the beginning of your unforgettable gorilla trekking adventure.