The Great Rift Valley is a stunningly beautiful place with green grass, sparkling lakes, and stunning wildlife. The place boasts several species on its shores and is a premier spot for birdwatchers in Kenya. If you are planning on visiting Kenya, you should book a safari to enjoy the fantastic sights of this place.
Selecting the ideal safari camps in Kenya can be challenging even for the most seasoned African traveler. However, the most well-known in the region are three fantastic water bodies, Lake Naivasha, Lake Nakuru, and Lake Elementaita. Occupying a broad valley, they are home to some of Kenya's wildlife as well as its hosts of rivers, streams, and waterfalls that you can explore while staying in your pick of luxury safari camps.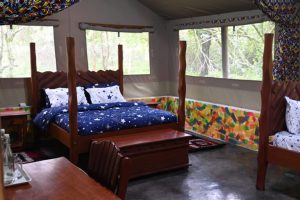 Safari camps and lodges allow you to experience the Great Rift Valley in a way few other places can. Kenya has been a premier safari destination for over a hundred years, one of the most popular spots for appreciating wildlife and witnessing nature at its finest. The lakes, rivers, and abundant water sources of this incredible region support an abundance of life — more than 3,000 species of plants, 66 mammals (including elephants and lions), 489 birds (including white storks and African fish eagles), and more than 700 butterfly species have been established here.
Safari is synonymous with luxury for many people. However, there are many safaris that one could go for; East Africa is a tourist hub of safaris worldwide with several sights to see. Its rich culture and history and vibrant wildlife make it essential to visit.
Elementaita also attracts a large number of flamingos. Like lakes, Natron and Magadi, whose surfaces, like those of Elementaita, appear pink, such is the propensity of flamingos. The lakes and rich volcanic soil are the keys to life in the Great Rift Valley.
When visiting the Great Rift Valley in Kenya, below are some of the best things to do.
Rare Wildlife Encounters at Lake Nakuru National Park: Lake Nakuru National Park is the perfect place to go on safari in Kenya. The Great Rift Valley surrounds Lake Nakuru, a famous soda lake found on Kenya'sKenya's Rift Valley floor. It is a UNESCO World Heritage Site and a great destination to search for two of the Big Five that you might struggle to see elsewhere – leopard and rhino. The park is currently home to the country's most significant number of black rhinos. The birdlife is another major attraction for visiting Lake Nakuru. Over 400 birds, including pelicans, cormorants, and flamingos, populate the sky.
Hot Air Balloon Safari over Maasau Mara: The Great Rift Valley of Kenya is a place of rare beauty and unique wildlife. So whether you are looking for adventure, romance, or relaxation, there's something for everyone in this spectacular area. Visiting the rift valley allows you to watch dramatic game drives, which will enable you to see some unusual animals, including white rhino, elephant, impala, and buffalo, alongside some of the most diverse bird life Africa has to offer. Our lodges are guaranteed to make your Kenya holiday one to remember.
Ready to visit the Great Rift Valley in Kenya? Our safari experts can help you plan a safari that's as unique and luxurious as you are.