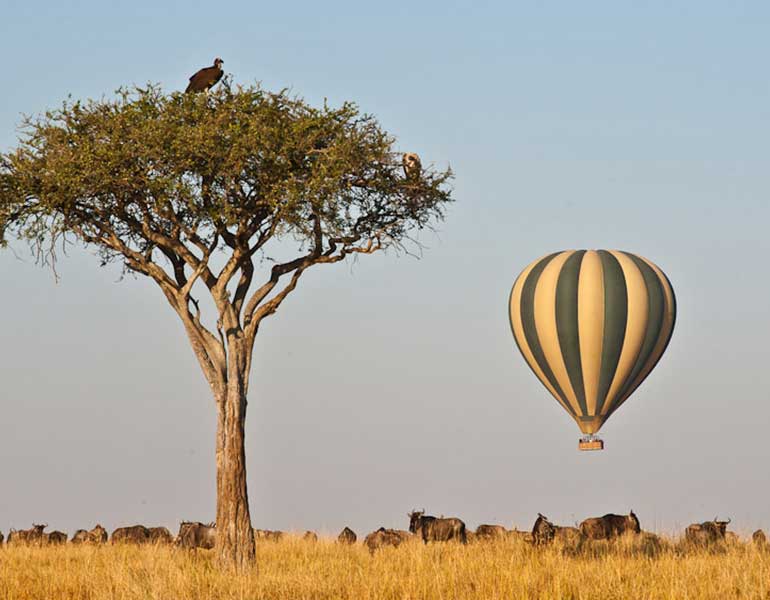 Are you looking for an authentic African vacation experience? Kenya is the place for you! It's a country full of diverse landscapes, unique cultures, unspoiled beaches, world-class hotels, and unforgettable wildlife experiences on the Maasai Mara. It's easily one of my favorite corners of the world and one of the best destinations in Africa to go on a safari tour. The boundless plains, wildlife, undulating hills, verdant mountains, and jaw-dropping coastline here make you astounded! However, Kenya has many things to explore!
An African safari tour offers many exciting activities, and abundant opportunities to observe wildlife and view scenic landscapes.
Game Drives
All game drives are conducted in an open safari vehicle with a driver/guide who is an expert on wildlife movement and other ecological features of the area. The driver/guide has vast expertise and personal knowledge of the area. There is a greater chance of seeing a variety of species during game drives that often leave in the early morning and late afternoon when it is colder, allowing the game to hunt and graze. You can see intriguing nocturnal animals on exhilarating night game drives. 
Game Viewing
The best times to see the game are in the early morning and late afternoon when there is a greater chance of seeing the animals when they are most active. Most animals seek refuge during the hottest part of the day in the warmer months. Typically, right after daybreak is when you have the best chance of seeing a lion. An hour before dusk is when it is most likely that you will encounter Buffalo, Giraffe, Wildebeest, and Elephant, among other enormous African creatures. 
Bird Watching
It offers some better prospects for bird watching. You can find a wider range of bird species here than others. Most birds can be seen between October and March when the central African bird migration takes place. Endemic species will be seen throughout the year.
Walking Safaris
Walking on safari in the middle of the bush and having a close encounter with Africa's spectacular wildlife is a liberating experience. You will never forget such a tremendous safari experience. Walking safaris cultivate a certain appreciation for the natural world. It will let you realize that you are an active participant rather than only an observer.
Other activities
You can participate in several other activities other than safari while on Kenya vacation. Some of the thrilling activities could be following lions, participating in anti-poaching drills, capturing games, ballooning, quad bike drives, mountain biking, scenic flights, and horseback safaris, etc…
If you have the desire to experience the most beautiful and influential wild animals in their natural habitat, African safari tours should be at the top of your list. It is home to the most diverse & rich wildlife sanctuaries on the planet! Visitors to this wonderful national park will be treated to magnificent views of hippos, elephants, baboons, crowned cranes, crocodiles, giraffes, and remarkable packs of lions and millions of wildebeests. Nevertheless, the finest way to explore the park is no doubt the African safari tour for which Kenya is famous. 
Let Drunken Elephant Mara help you create your dream Kenya vacation a reality. Call them today to plan your African safari tours!