Hiring a tour operator is an easy and affordable way to enjoy a vacation. The tour operators can negotiate much better and have inside knowledge about the places you visit. If you couple with this their expertise, then it is for sure when you are tour operators in Kenya, you will have the best time during your next vacation after the end of the COVID-19 pandemic.
The reputed tour operators will tailor-make your tours to suit your taste and affordability. Not only that, but their local guides will also make your vacation time the best that you can imagine. Let us have a look at the top reasons to hire a local tour operator in Kenya.
Value for money
When you are with a local tour operator, you will have value for the money you spend. They will negotiate on your behalf and enable you to have the best accommodations, guided tours and advice you to travel affordably. As you can expect to have the best rates, you will never burst your vacation budget when you are with a local tour operator.
Knowledge and experience
As you travel to Kenya from a different country, you can't know the places to visit and the best way to do so. Reading over on the net will not give you perfect knowledge. On the other hand, local tour operators have years of experience, making it possible for vacationers to enjoy all that Kenya brings to the table. Moreover, as they are local, they have firsthand knowledge about Kenya. They are aware of the best attractions, cultural places, and those well-hidden spots Kenya has to offer you.
Safety and trust
We all desire that you remain safe during your vacation. When you are with a trusted tour operator, you can have peace of mind that you will have safety all through vacation days in Kenya.
Convenience
If you intend to have a vacation in Kenya on your own, think about the time you need to spend on research and then plan the entire trip. Even after so much of research and planning, you will not have a satisfactory vacation. If, on the other hand, you leave the planning to a reputed local tour operator, then you will have the best vacation possible in Kenya. They will plan the trip according to your budget and desire.
Unique perspective
When you are with a reputed tour operator, you will have a unique view of Kenya. You will have a unique insight into the cultural life, have real-life experience while traveling to the various destinations, and enjoy in a local way the delicious cuisines that Kenya has to offer.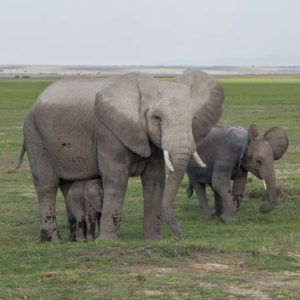 Dedicated tour guides
A reputed tour operator will assign a reliable local tour guide with you. The person has local knowledge about the places you visit and helps you understand the importance of the sites you visit. The relationship you develop with the guide will help you to carry beautiful memories back home.
Plain Wings Tours & Safaris is the ideal local tour operator whom you can rely on to have the best vacation in Kenya. Call at + 254 732812187 to have a word with them planning your vacation to Kenya after the end of the COVID-19 pandemic.