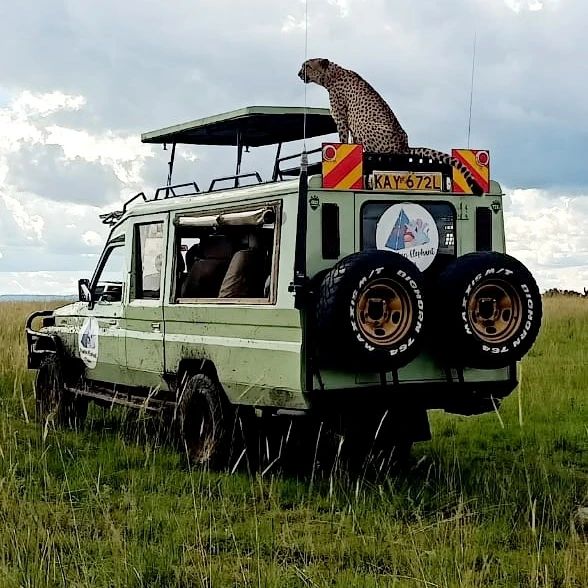 Kenya is ranked among the best countries offering the best safaris, with the most number of animals that you may come across. Organizing an African Safari in Kenya will visit five National Parks and one game reserve. Top that off with some of the best African hospitality and delicious food; you will have a wonderful time and an unforgettable memory of your journey to Kenya.
How luxurious are safaris now
The entire concept of safaris has changed with time. Gone are the days of the hunters. You will not see guns, but notice cameras in place. Moreover, ecotourism is the buss word making it possible to have a gentler but no less electrifying and adventurous introduction to the last place on the planet where wildlife is genuine in its old abundance.
Where to Go for the Best Safari Experiences in Kenya
Masai Mara National Reserve is the most popular safari destination in Kenya. It is where the shooting on Big Cat Diary happened, and it is also the ideal place to have the closest encounters with lions, cheetahs, and leopards. You can be there between July and October to witness the wildebeest migration, the biggest wildlife show on the planet. If you desire to be close to elephants, it would be wise to go to Samburu National Reserve. Meru National Park is famous for being the home of Elsa of Born Free.
Lake Nakuru National Park is known for its flamingos; the Tsavo East National Park is home to many rhinos. It's worth combining a trip to Tsavo West with one to the Indian Ocean coast; however, don't forget to visit Laikipia, Amboseli, and the Chyulu Hills.
The best time of year to visit Kenya
The best time to be on a Kenya vacation is between June and October. It will be winter than in Africa, but you don't need to worry about it because there are warm clothes for you to wear during the early morning safari drive. If you are not a fan of cold weather, avoid April and May because it rains a lot during this period.
Be in the Masai Mara between July and October if you want to see the wildebeest migration. The herd of animals crosses and recrosses the Mara River during this period. Watching the wildebeest migration is an adventure and excitement you cannot have in any other safari expedition. You will surely notice the ideal example of the survival of the fittest and the journey between life and death.
How to enjoy the best safari experience
To have a genuinely outstanding safari experience, you must book with a highly regarded local tour operator. While on safari, you must follow specific rules like staying in your tent at night and keeping food and odors away from the animals. Moreover, it would help if you always remained inside your vehicle—never venture out on foot without permission from your guide. And do not run or scream around camp; this will only scare away the animals.
When you desire the best African safari in Kenya, book Drunken Elephant Mara. They are a local tour operator specializing in East Africa safaris and can arrange everything from the itinerary to accommodations and transportation. Call them at +254738450106 to plan your next safari adventure.