Are you dreaming of a magical safari trip to Amboseli National Park in Kenya and looking for help to plan it? Are you ready for an exhilarating and once-in-a-lifetime safari adventure? Then a 3-day Amboseli National Park safari promises some unique wildlife experiences and unforgettable moments. Leading safari operators & travel management companies organize several days of safari, including a 3-day Amboseli National Park safari for avid safari enthusiasts for travelers around the world. Here are a few reasons why you must like to visit Amboseli National Park on your next African safari.
Massive Herds of Elephants: Amboseli is home to thousands of African elephants. The enormous population of elephants is the trademark of Amboseli National Park and makes it different from other parks in Kenya. It is dominated by the savannah grassland vegetation, making it easy to spot & perceive the elephants freely grazing in the park. The 3-day Amboseli National Park safari offers you the opportunity to smell one of Africa's most iconic sights, where the herd of elephants is moving majestically and calmly in the foreground of snow-capped Mt. Kilimanjaro.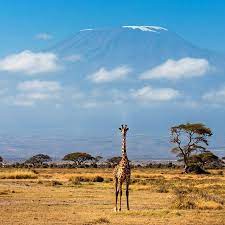 Excellent opportunity for first-time safari-goer: Are you going on a safari for the first time? Is it your first East African safari? A 3-day Amboseli National Park safari is an excellent choice before you and home to so many things in this compact size geographical area. As it's pretty tiny and close to Nairobi, hence a 2-3 days safari is enough; travel around and explore the excellent game drive, scenic views, and much more things to do!
Experience incredible game drives:  We all know Amboseli National Park is famous for its big African elephants. Still, it is home to several animals that you can spot during your 3-day Amboseli National Park safari game drives. Some of them are lions, cheetah, hyena, giraffe, wildebeest, zebra, crocodile, mongoose, and many others. Perceiving such furious animals roaming around the endless plains and attractive birds flying at the backdrop of Mt Kilimanjaro is priceless! It will bring a truly timeless African image that you won't forget.
Enjoy the stunning views of Mt. Kilimanjaro: Amboseli national park in Kenya seems to be crowned by Mt. Kilimanjaro-the highest mountain of Africa. It will boast some of the best views of Mt. Kilimanjaro, which is also excellent for photography. Make sure not to skip the early morning game drives, as it will be the only time to explore the magnificent summit.
Plain Wings Tours & Safaris Can Plan Your Dream Amboseli Safari
Plain Wings Tours & Safaris know that every traveler's needs are unique! It is why they create tailor-made 3-day Amboseli National Park safari itineraries to meet all your safari desires. If you want to start planning your day's safari in Amboseli, then contact one of their travel agents at +254 732 812 187 today!